Affiliate Marketing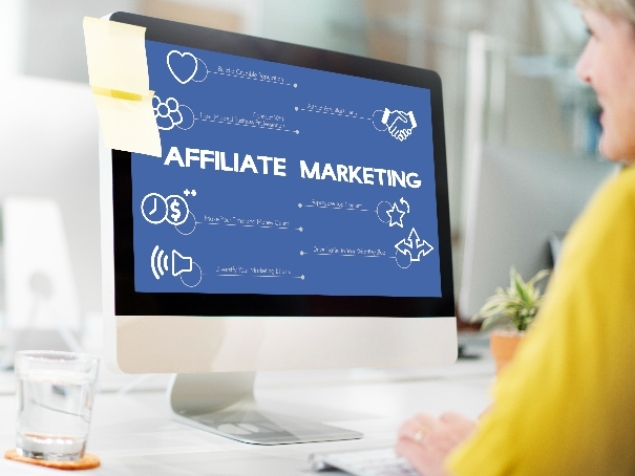 This is a performance-based type of marketing, where you pay for conversions rather than traffic.
How it works is that you get a professional blogger or high-traffic website owner to market your products to their audience.
You pay them a percentage of the profits every time you gain a sale from these sources. Affiliate marketing is a type of modern-day version of door-to-door sales.
KEY TAKEAWAYS
Affiliate marketing is a marketing scheme in which a company compensates partners for business created from the affiliate's marketing tactics.

Digital marketing, analytics, and cookies have made affiliate marketing a billion-dollar industry.

Firms typically pay affiliates per sale and less frequently by clicks or impressions.

The three main types of affiliate marketing are unattached affiliate marketing, involved affiliate marketing, and related affiliate marketing.
Types of Affiliate Marketing
There are three main types of affiliate marketing: unattached affiliate marketing, related affiliate marketing, and involved affiliate marketing.1
Unattached Affiliate Marketing: This is an advertising model in which the affiliate has no connection to the product or service they are promoting. They have no known related skills or expertise and do not serve as an authority on or make claims about its use. This is the most uninvolved form of affiliate marketing. The lack of attachment to the potential customer and product absolves the affiliate from the duty to recommend or advise.

Related Affiliate Marketing: As the name suggests, related affiliate marketing involves the promotion of products or services by an affiliate with some type of relationship to the offering. Generally, the connection is between the affiliate's niche and the product or service. The affiliate has enough influence and expertise to generate traffic, and their level of authority makes them a trusted source. The affiliate, however, makes no claims about the use of the product or service.

Involved Affiliate Marketing: This type of marketing establishes a deeper connection between the affiliate and the product or service they're promoting. They have used or use the product and are confident that their positive experiences can be shared by others. Their experiences are the advertisements, and they serve as trusted sources of information. On the other hand, because they're providing recommendations, their reputation may be compromised with any problems arising from the offering.